In 2021 I was the General Manager of a national signage franchise in Austin, Texas, and in time I would have the opportunity to purchase the store. However, during the pandemic a year prior I had taken up coding with the goal of building my own website from scratch and showcasing my design and art. Drawn to this cause I left my career of 12 years and focused on code.
During this time I became active on Twitter and GitHub and completed the #100DaysOfCode challenge while studying various aspects of self-taught programming and development. I am thankful (especially to my wife) for the time I've been given to learn these new skills.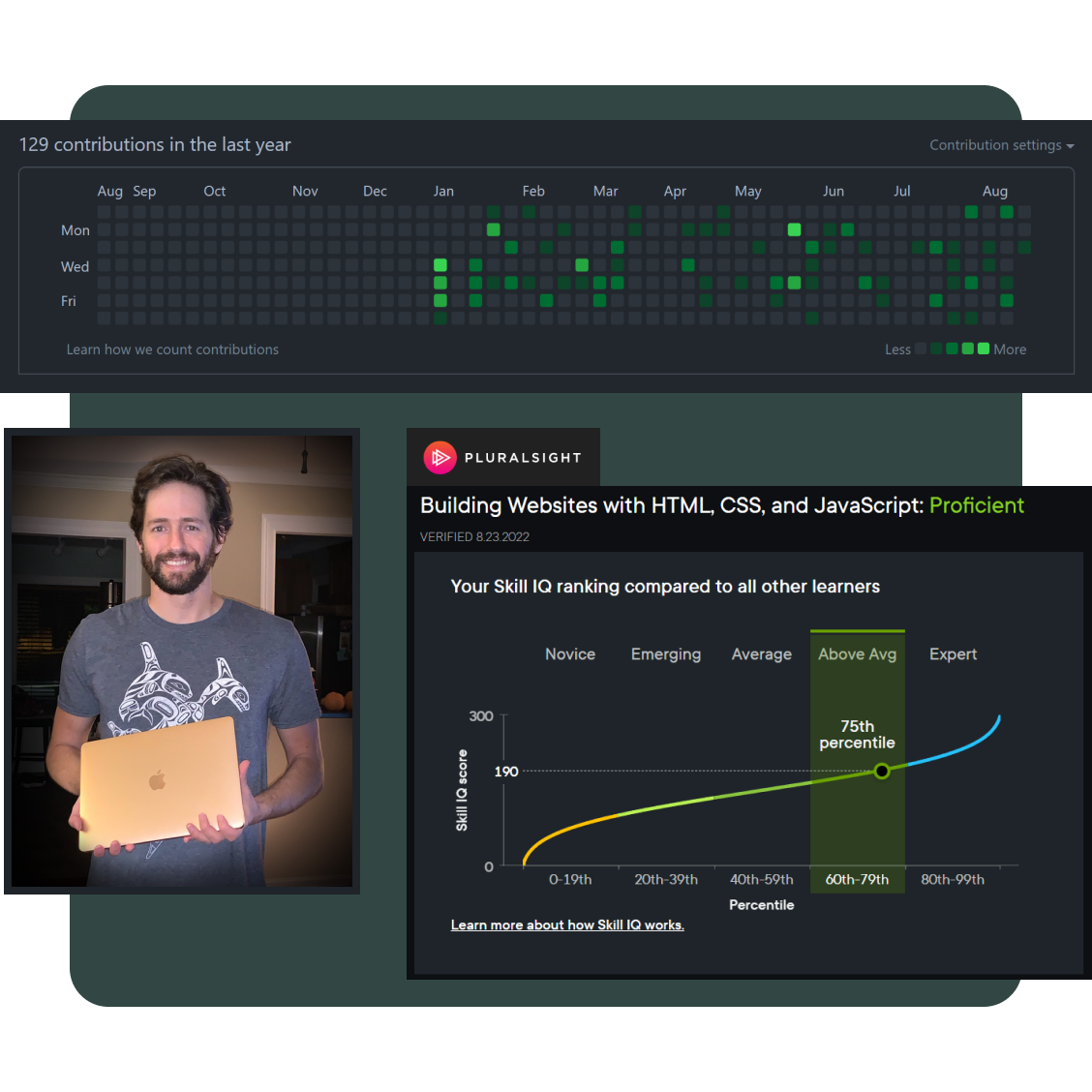 In the summer of 2022 I was introduced to email development from a programming mentor. The contrarian in me became fascinated with email development: informative videos are sparse, only email specialists ever talk about email, and much of the code is considered old school. Email is rad!
I look forward to taking on more projects and learning as much as I can.
Long live Dark Mode!
Created by © AFvisions 2022. All rights reserved